Banner Construction installed an antique, family heirloom chandelier in our home. This meant so much to us! They had to add new electric and wiring in order to put the chandelier w [...]
Banner Construction re-plumbed my entire home in two days. Superb work completed quickly!
From roof work to foundation repairs, the end result is high quality craftsmanship. I've contracted with Banner Construction since 1983 and never regretted it!
Banner Construction helped us with every phase of our 350 seat church addition- we couldn't have done it without them!






RENO ROOFING INSTALLATION & REPAIR
At Banner Construction, our Reno Roofing contractors have been providing local homeowners and business owners with the best services for over three generations. Since 1959, we have developed an exceptional reputation in the construction, exterior remodeling, and roofing industry. This tradition of excellence is the direct result of our simple focus: in every project we undertake, we put our best effort forward in order to maximize customer satisfaction.
Call Banner Construction today if you need to hire a professional exterior remodeler to provide you with roofing repairs or installation services. Our Reno Remodeling Contractor would be happy to answer any questions that you have, and we can schedule your appointment today.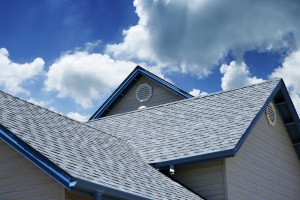 The roof on your Reno home or business is one of the most important features fo your property. First off, your roof goes a long way in defining the overall look of your home or business. Secondly and perhaps more importantly, your roof provides your Reno property with the protection it needs from inclement weather and adverse elemental conditions. If there is a leak in your roof, this protection is compromised and your Reno property is in danger.
At Banner Construction, our exterior remodeling contractors provide all of the services you need in order to ensure that your roof looks amazing and provides the protection that you and your family deserve. Our Reno roofers provide routine roof repair services.
If your roof has been damaged in a recent severe storm, you should call our roofers immediately. We can repair the problem in the quickest time frame possible in order to ensure that any potential leak is remedied before water damage can occur.
Even if your roof does not have visible damage, it is important to conduct routine maintenance. Because your Reno roof is constantly exposed to adverse weather conditions, it is inevitable that some level of degradation will occur. At Banner Construction, our roofers provide routine services to ensure that your roof is properly protecting your home or business.
During our roof repair service, our contractors can identify all apparent and non-apparent problems with your roofing system. We can then repair these issues quickly and easily. After our expertly performed roof repair, you can rest assured knowing that your roofing system is properly protecting your Reno home or business.
Reno Roofing Installations and Replacement
In addition to providing high quality roof repairs, our Reno roofing contractors are highly skilled at the most extensive roofing tasks including full installation or replacement. Our exterior remodeling contractors can install or replace both commercial and residential roofs. We work with all roofing styles including sloped and flat roofs as well as all conventional roofing materials. Our roofing installation team guarantees that your new roof will be installed in the most expert fashion.
Our Reno Roofing Provides These Detailed Services
2 Tips For Successful Kitchen Remodeling
You and your family rely on your kitchen for your most important everyday tasks. Some of your most important family memories are shared in the kitchen. You and your family gather in this living space after a long day at work and school. You prepare your holiday meals in the kitchen and any form of entertainment always revolves around the room.
Budgeting For Your Reno Bathroom Remodeling
If you are considering remodeling your Reno home, one of the best places to start is in your bathroom. If you have never conducted a remodeling project, it is good to start in the bathroom because it is a relatively small space. As such, you will be able to complete the project in the quickest time frame.
If you are looking for a Reno Remodeling Contractor then please call 775-787-1966 or complete our online request form.