Banner Construction installed an antique, family heirloom chandelier in our home. This meant so much to us! They had to add new electric and wiring in order to put the chandelier w [...]
Banner Construction re-plumbed my entire home in two days. Superb work completed quickly!
From roof work to foundation repairs, the end result is high quality craftsmanship. I've contracted with Banner Construction since 1983 and never regretted it!
Banner Construction helped us with every phase of our 350 seat church addition- we couldn't have done it without them!






TOP NOTCH COMMERCIAL REMODELING IN RENO
Since 1959, our
Reno Remodeling Contractor
at Banner Construction have been providing local businesses with the highest quality services. During our commercial remodeling projects, we strive to provide local businesses with the most customized services possible. Our team has the knowledge, skill, and experience necessary to help you with any commercial or residential remodeling project.
Call
Banner Construction
today if you need to hire a commercial remodeling contractor in Reno. Our extremely knowledgeable staff is here to assist you in any way that we can. We can provide you with expert advice to help you get your commercial remodeling project off the ground. Our
Reno Commercial Remodeling
contractor would be happy to answer any questions that you have about your business property or about how our exceptional services can help. We can schedule your appointment today.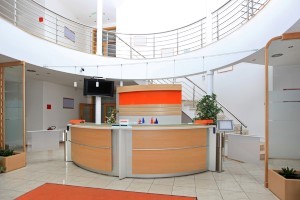 Highly Skilled Reno Commercial Remodeling Contractors
In Reno, there is no commercial remodeling team more qualified than the one at Banner Construction. For the last three generations, our professionals have been providing commercial remodeling services. Over this time frame, we have assisted local businesses with all of their commercial remodeling needs. Our knowledge and versatility is unsurpassed. We are ready to put this immense skillset to task for you during your next commercial remodeling project.

At Banner Construction, our commercial remodeling contractors have the wide range of skills necessary to achieve all of your remodeling or construction goals. Our Reno contractors are professionally trained and licensed in all of the following disciplines: general construction, carpentry, plumbing and heating, and electrical. As such, when you hire Banner Construction for your commercial remodeling project, you can rest assured that our team will get the job done quickly and expertly.
Reno Commercial Remodeling Services Customized to Your Business
At Banner Construction, we understand that the design of your Reno commercial property is instrumental to the productivity of your business. As such, in every commercial remodeling project we undertake, we strive to provide services that will enhance the way your property complements the functionality of your business. Our commercial remodelers will constantly stay attuned to your needs and the unique aspects of your business in order to provide you with the most customized remodeling services possible.

Our commercial contractors can assist you with any and all of your construction and remodeling needs. From single room renovations to entire property design and build construction projects, our professionals have the ability to help you. The one constant in all of our work is our goal to maximize your satisfaction through the high quality of our services. We guarantee that you will be completely satisfied with the results of your highly customized commercial remodeling project.
Our Reno Commercial Remodeling Provides These Detailed Services
2 Tips For Successful Kitchen Remodeling
You and your family rely on your kitchen for your most important everyday tasks. Some of your most important family memories are shared in the kitchen. You and your family gather in this living space after a long day at work and school. You prepare your holiday meals in the kitchen and any form of entertainment always revolves around the room.
Budgeting For Your Reno Bathroom Remodeling
If you are considering remodeling your Reno home, one of the best places to start is in your bathroom. If you have never conducted a remodeling project, it is good to start in the bathroom because it is a relatively small space. As such, you will be able to complete the project in the quickest time frame.
If you are looking for a Reno Remodeling Contractor then please call 775-787-1966 or complete our online request form.