Banner Construction installed an antique, family heirloom chandelier in our home. This meant so much to us! They had to add new electric and wiring in order to put the chandelier w [...]
Banner Construction re-plumbed my entire home in two days. Superb work completed quickly!
From roof work to foundation repairs, the end result is high quality craftsmanship. I've contracted with Banner Construction since 1983 and never regretted it!
Banner Construction helped us with every phase of our 350 seat church addition- we couldn't have done it without them!






RENO LEAD REMOVAL AND MOLD REMEDIATION CONTRACTORS
At Banner Construction, our Reno Lead & Mold Removal contractors are here to help you make your home or business as safe as possible. Our remodeling contractors understand that having mold or lead within your home is absolutely intolerable. Mold and lead paint are extremely unsafe. We also understand that the prospect of removing mold or lead from your home can be daunting. When you hire our contractors, you can feel confident that your property will be properly cared for as we handle these difficult tasks for you.
Call Banner Construction if you need to hire a professionally licensed remodeling contractor who has the experience and skill to conduct lead paint removal or mold remediation services. Our knowledgeable experts are here to help you in any way that we can. Our Reno Remodeling Contractor will be happy to answer any of your mold or lead related questions. We can schedule your appointment today.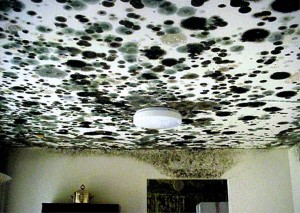 Reno Lead Removal Contractors
If you believe that you have lead paint within your Reno home or business, it is absolutely essential that you hire a professionally licensed contractor to remove it. Lead paint removal is not a do-it-yourself job. Lead and lead paint has been linked to many serious health consequences. If you try to remove the paint yourself without proper equipment and training, you are putting you and your family at an even higher risk of inhaling and ingesting lead contaminants.
At Banner Construction, our Reno remodeling contractors and painters are highly skilled at lead paint removal. We have the professional training, equipment, and methods necessary to get your lead removal job completed in the quickest and safest fashion possible. When you hire our experts, you can rest assured that your property will be completely safe after our lead removal services.
Whenever mold growth occurs within your home, it is imperative that you hire a professionally licensed mold remediation contractor to help. Mold and mold spores can cause you and your family suffer many negative effects. Mold can substantially impact the indoor air quality of your Reno home. You and your family will suffer from allergies, discomfort, asthma, and other negative respiratory effects.
At Banner Construction, our Reno mold remediation contractors can help resolve all of these problems. Our mold removal experts follow a meticulous process in order to ensure that your home is in the best condition after our mold remediation services. After we provide our high quality mold remediation services, you can rest assured knowing that your Reno home is properly cared for and that your family is no longer suffering from the deleterious effects of mold growth.
Our Reno Lead & Mold Removal Provides These Detailed Services
2 Tips For Successful Kitchen Remodeling
You and your family rely on your kitchen for your most important everyday tasks. Some of your most important family memories are shared in the kitchen. You and your family gather in this living space after a long day at work and school. You prepare your holiday meals in the kitchen and any form of entertainment always revolves around the room.
Budgeting For Your Reno Bathroom Remodeling
If you are considering remodeling your Reno home, one of the best places to start is in your bathroom. If you have never conducted a remodeling project, it is good to start in the bathroom because it is a relatively small space. As such, you will be able to complete the project in the quickest time frame.
If you are looking for a Reno Remodeling Contractor then please call 775-787-1966 or complete our online request form.