Banner Construction installed an antique, family heirloom chandelier in our home. This meant so much to us! They had to add new electric and wiring in order to put the chandelier w [...]
Banner Construction re-plumbed my entire home in two days. Superb work completed quickly!
From roof work to foundation repairs, the end result is high quality craftsmanship. I've contracted with Banner Construction since 1983 and never regretted it!
Banner Construction helped us with every phase of our 350 seat church addition- we couldn't have done it without them!






RENO DESIGN & BUILD CONSTRUCTION SERVICES
Because Banner Construction has been in business since 1959, our Reno Design & Build Services are some of the most highly experienced in the local construction industry. Our Reno Remodeling Contractor is always striving to enhance customer experience. By handling both the Design & Build phase for your construction project, we save you the time, hassle, and expense of hiring multiple contractors for the job. By providing you with a seamless construction or remodeling experience, we can guarantee that you goals are achieved in the most efficacious fashion.
Call Banner Construction today if you need to hire a professional construction contractor that can conduct both the design & build phase of your project. Our courteous and knowledgeable staff would be excited to help you get your project off the ground. We will gladly answer any questions that you have, and we can schedule your appointment today.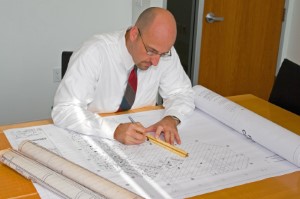 Reno Contractors Qualified to Design Your Project
At Banner Construction, our Reno design & build contractors have the training and skill necessary to design every aspect of residential or commercial property. Each of our team members is professionally trained in a wide range of construction disciplines including general construction, carpentry, heating, plumbing, electrical work, and manufactured homes. With this breadth of knowledge and experience, you can rest assured knowing that you hired the best team for the design phase of your construction or remodeling project.
Hiring A Design & Build Contractor Ensures Exact Results
Oftentimes, construction projects go awry because there are too many parties involved in the process. In the typical setting, the customer must communicate their goals to a design contractor. The design contractor then has to communicate their ideas one or more building contractors. As the number of parties increase, so does the likelihood that the customer's original goals get lost in translation.
When Reno residents hire Banner Construction, they can rest assured that their property will be designed and constructed in the most customized fashion to the exact details that the customer wants. Because our contractors handle every stage and aspect of your project, the only communication is between us and the customer. By constantly staying attuned to your needs and keeping your informed of our efforts, you are guaranteed to get the results that you want.
As another benefit, when you hire Banner Construction to design & build your Reno property you get results in the quickest and most cost effective fashion. Because there is no need to coordinate schedules with multiple teams, there are no periods of delay in your construction project. Because you do not have to pay multiple teams for the job, you save money. Our design & build services are guaranteed to satisfy.
Our Reno Remodeling Contractor Services
2 Tips For Successful Kitchen Remodeling
You and your family rely on your kitchen for your most important everyday tasks. Some of your most important family memories are shared in the kitchen. You and your family gather in this living space after a long day at work and school. You prepare your holiday meals in the kitchen and any form of entertainment always revolves around the room.
Budgeting For Your Reno Bathroom Remodeling
If you are considering remodeling your Reno home, one of the best places to start is in your bathroom. If you have never conducted a remodeling project, it is good to start in the bathroom because it is a relatively small space. As such, you will be able to complete the project in the quickest time frame.
If you are looking for a Reno Remodeling Contractor then please call 775-787-1966 or complete our online request form.