Banner Construction installed an antique, family heirloom chandelier in our home. This meant so much to us! They had to add new electric and wiring in order to put the chandelier w [...]
Banner Construction re-plumbed my entire home in two days. Superb work completed quickly!
From roof work to foundation repairs, the end result is high quality craftsmanship. I've contracted with Banner Construction since 1983 and never regretted it!
Banner Construction helped us with every phase of our 350 seat church addition- we couldn't have done it without them!






PROFESSIONALLY INSTALLED AWNINGS IN RENO
For the last three generations, Banner Construction has been providing businesses and residents with the highest quality construction and remodeling services. Our Reno exterior remodeling contractors can help you with the most unique projects including awning installations. If you are trying to improve the look of the outside of your property, you should consider installing Reno Awnings. These fixtures are great in that they beautify your home while adding to the many ways you can enjoy the outside of your home.
Call Banner Construction today if you want to hire an exterior remodeling contractor to install an awning on your Reno property. Our Reno Remodeling Contractor is here to help you in any way that we can. We would be excited to schedule your appointment today.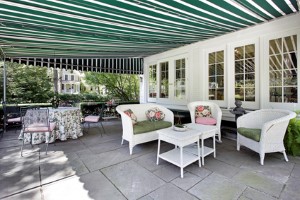 Awnings Enhance the Beauty of Your Reno Property
If you are looking for a stylish addition to the look of your property's exterior, you should consider installing decorative awnings over your windows, doorways, and porches. At Banner Construction, our exterior remodeling contractors can help you with your next awning installation project. These unique features are a great way to beautify the outside of your home while adding significant benefits to you and your family.
In addition to providing a level of distinction to the exterior of your property, awnings give you many other great benefits. By installing an awning extending from above your porch, you can ensure that this area will always be protected from excessive sunlight and precipitation. Likewise, awnings above your windows will reduce the amount of light and heat that will enter your home. Lastly, an awning above your entrance way will keep your landing area dry during the worst weather.
Awnings Improve Reno Outdoor Entertainment
If you have a deck or patio in your Reno backyard, you should consider installing an awning over it. Your deck or patio is often the area upon which you can enjoy your backyard. Unfortunately, oftentimes the weather can disrupt your plans to spend time with your family outdoors. Oppressive heat during the summertime or precipitation year round can force you and your family to leave your deck or patio to go indoors.
At Banner Construction, our exterior remodeling contractors can help you to always enjoy your patio or deck from a comfortable and sheltered vantage point. We can install an awning over your deck or patio that will provide you with shade in the summer time. You will be able to plan to host a party without having to worry about whether or not it is going to rain.
When our contractors install an awning in your backyard, you can always know that your entire property is available for you to enjoy. In fact, you can look forward to rain when you have an awning, a place where you and your Reno family can gather on your covered deck and enjoy the beautiful, drowsy, and poetic weather.
Our Reno Awnings Provides These Detailed Services
2 Tips For Successful Kitchen Remodeling
You and your family rely on your kitchen for your most important everyday tasks. Some of your most important family memories are shared in the kitchen. You and your family gather in this living space after a long day at work and school. You prepare your holiday meals in the kitchen and any form of entertainment always revolves around the room.
Budgeting For Your Reno Bathroom Remodeling
If you are considering remodeling your Reno home, one of the best places to start is in your bathroom. If you have never conducted a remodeling project, it is good to start in the bathroom because it is a relatively small space. As such, you will be able to complete the project in the quickest time frame.
If you are looking for a Reno Remodeling Contractor then please call 775-787-1966 or complete our online request form.