Banner Construction installed an antique, family heirloom chandelier in our home. This meant so much to us! They had to add new electric and wiring in order to put the chandelier w [...]
Banner Construction re-plumbed my entire home in two days. Superb work completed quickly!
From roof work to foundation repairs, the end result is high quality craftsmanship. I've contracted with Banner Construction since 1983 and never regretted it!
Banner Construction helped us with every phase of our 350 seat church addition- we couldn't have done it without them!






HOME ADDITIONS CONSTRUCTION AND DESIGN IN RENO
For the last three generations, the Reno Home Additions contractors at Banner Construction have been helping local families vastly improve their enjoyment of their homes. If you family living situation has changed or if you feel like your home has become cramped or cluttered, a home addition is a great way to improve the entire living space of your residence. Our Reno Remodeling Contractor can help you design and construct a home addition customized to your needs.
Call Banner Construction today if you need to hire a remodeling contractor to help you design and build a home addition in Reno. Our knowledgeable and polite staff would be happy to discuss your prospective project with you and to answer any and all of your questions. We will work our hardest to ensure that you are completely satisfied with your new home addition. We can schedule your appointment today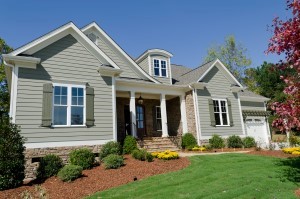 Full Service Home Addition Construction in Reno
At Banner Construction, our Reno home addition construction contractors can help you with every stage of your project. We are by far the most qualified construction professionals in the local area. As such, we have the skills and craftsmanship to complete every aspect of your home addition project.
Our contractors can design and construct new living spaces that will accommodate any of your needs. We can construct a new bedroom, living area, entertainment space, bathroom, garage, or kitchen. You name it; we can build it
Design and Build Home Addition Services in Reno
When you hire our Reno contractors to construct a home addition, you can rest assured knowing that we will handle the entire project for you. Our team is unique in that you only need to hire one company for the job. We are experts at both designing and building customized home additions to fulfill your unique needs.
By handling both the design and construction phases of your home addition project, Banner Construction saves you the time, money, and hassle of hiring multiple contractors for the job. Our team will assess the layout of our property and constantly listen to your inputs and goals in order to customize your home addition to you and your Reno family. Our design professionals will then be able to articulate the exact details of the job to our construction team for a seamless and error free project.
By expertly designing and constructing your Reno home addition to your exact specifications, our contractors can guarantee that you will maximize the benefits of this great project. You and your family will enjoy the results of our customized home addition construction services for the life of your home.
Our Reno Additions Provides These Detailed Services
2 Tips For Successful Kitchen Remodeling
You and your family rely on your kitchen for your most important everyday tasks. Some of your most important family memories are shared in the kitchen. You and your family gather in this living space after a long day at work and school. You prepare your holiday meals in the kitchen and any form of entertainment always revolves around the room.
Budgeting For Your Reno Bathroom Remodeling
If you are considering remodeling your Reno home, one of the best places to start is in your bathroom. If you have never conducted a remodeling project, it is good to start in the bathroom because it is a relatively small space. As such, you will be able to complete the project in the quickest time frame.
If you are looking for a Reno Remodeling Contractor then please call 775-787-1966 or complete our online request form.